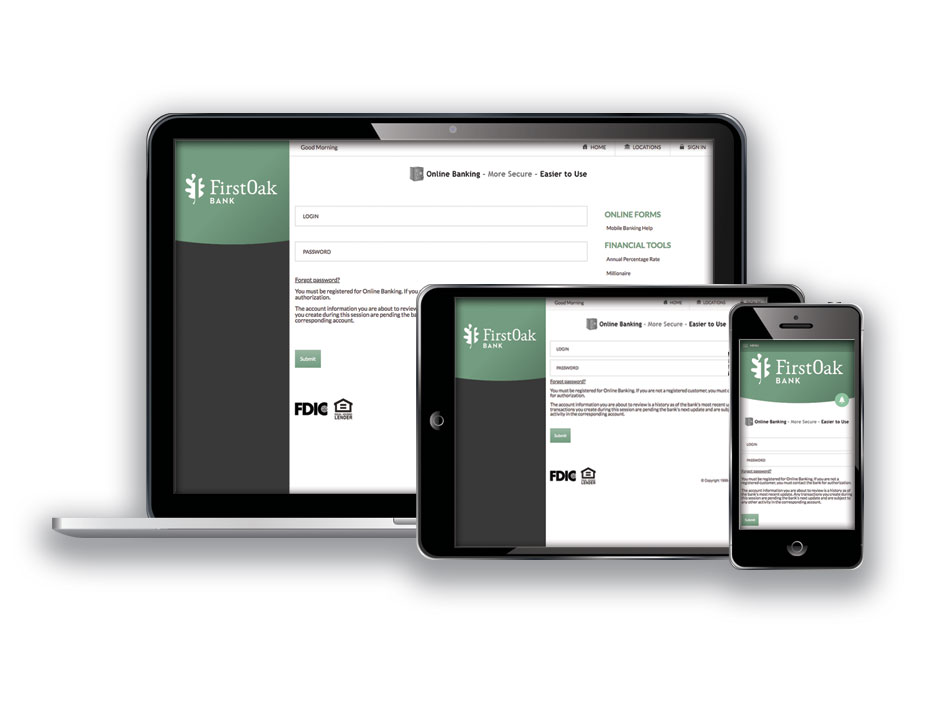 Online & Mobile
Banking
BANK 24 HOURS A DAY, 7 DAYS A WEEK USING OUR MOBILE APP OR OUR WEBSITE WHEREVER YOU ARE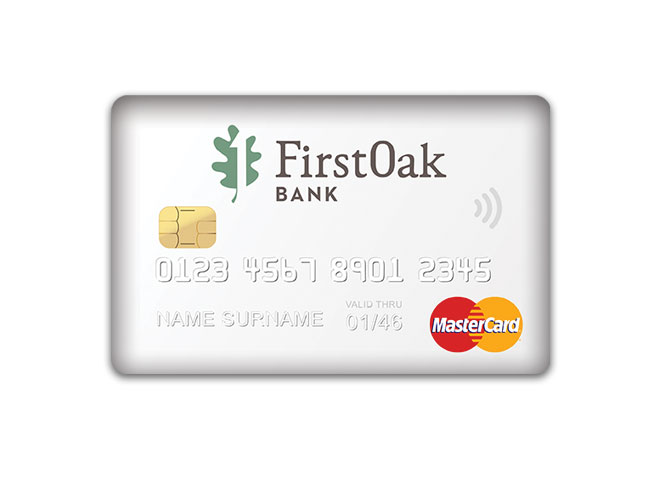 Customized
Checking & Debit
FIND THE RIGHT ACCOUNT FOR YOUR LIFESTYLE: ONLINE ONLY, INTEREST BEARING AND MORE
NEED A BUSINESS LOAN?
FirstOAK HAS YOU COVERED
AS A BUSINESS OWNER, you've got many goals to grow your business. Let our team of advisers help you expand your business with convenient access to cash to purchase a building, make capital improvements and more.
Let firstoak help your business succeed!
Common Uses for business loans
• purchase new equipment
• purchase inventory
• pay off debt
• invest in marketing
• cover payroll
FirstOAK Credit Cards
low on cash?
NO checkbook?
NO ATM NEARBY?
.