Receiving money from your friends and family is now easier than ever
Step 1
Depending on your Payer selection, you could receive your funds through text or email.

Email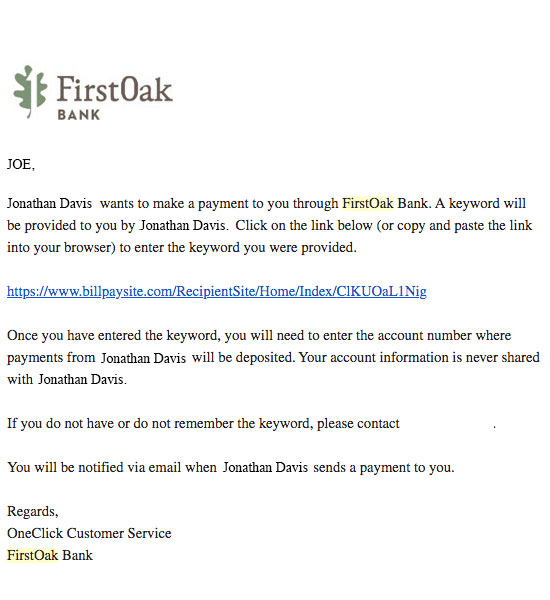 Text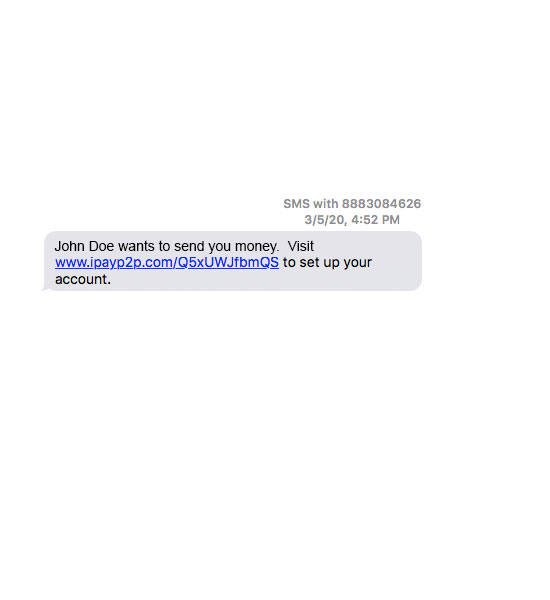 Step 2
In either situation, as the payee, you'll be prompted to enter your keyword which the payer should have provided as a unique password to retrieve your funds.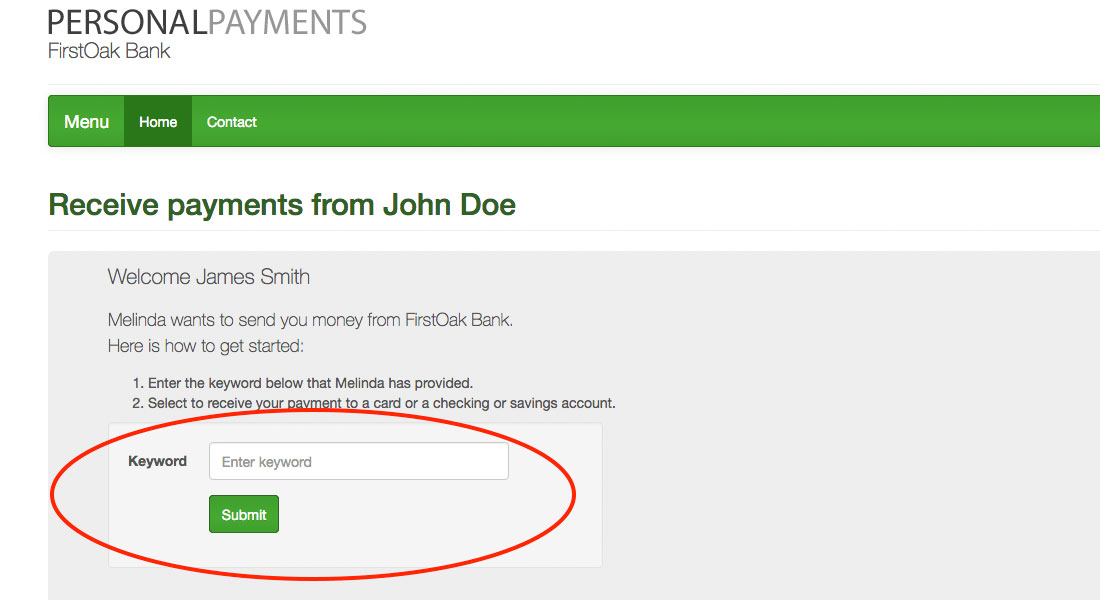 Step 4
Chose the kind of account that the funds will be transferred into.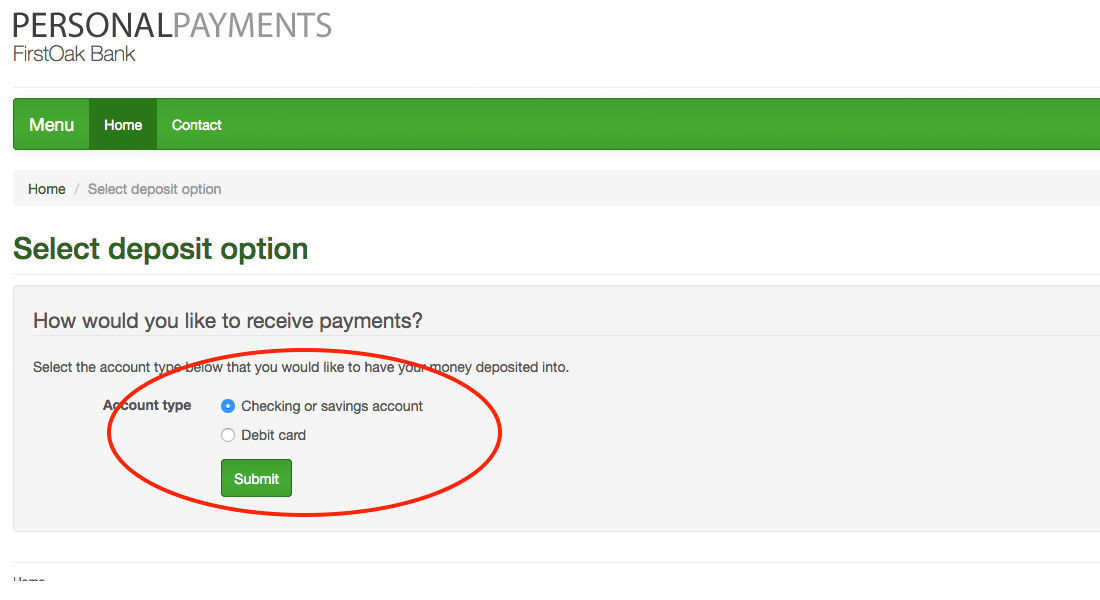 Step 5
Enter your account information. This information is kept secure.

Step 6
Once you've entered your correct and complete information, you'll see the completion screen verifying all of your information. Your transfer is complete and you should see the funds in your account in 3-4 business days.